WND's Klein Slides Down the Radio Dial, Gives Larry Klayman A Forum
Topic: WorldNetDaily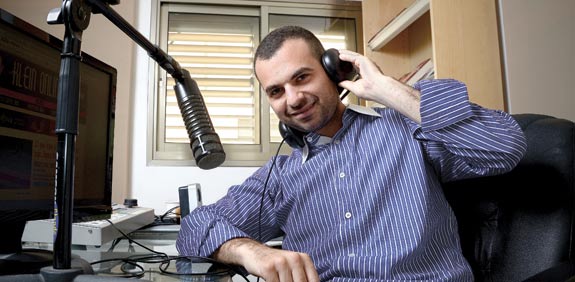 WorldNetDaily's Aaron Klein has moved his New York Sunday radio show from longtime powerhouse WABC to a station that doesn't even register in the ratings for New York radio and has to cut its brodcasting power by 90 percent at night. One reason for Klein's slide down the dial may be guests like Larry Klayman.
A May 18 WND article describes the latest nonsense Klayman peddled on Klein's show:
U.S. Chief Justice John Roberts may have been blackmailed to approve Obamacare after being spied on by the NSA and CIA, says Larry Klayman, the attorney who has come to be known as "the NSA slayer" for his successful legal battles against the National Security Agency.

During an appearance Sunday night on Aaron Klein's New York City radio show on 970 The Answer, Klayman suggested the blackmail possibility when asked by a caller if the Supreme Court could be sued for its approval of the Affordable Care Act.

"Unfortunately, there's no way to sue the Supreme Court for decisions that it makes. There should be, and there should be a way to remove these justices for making decisions like that," explained Klayman, the founder of Judicial Watch who now heads Freedom Watch.

"But let's take this possibility: Why did Chief Justice Roberts at the eleventh hour change his decision? He was going to side with the other justices and find that Obamacare was unconstitutional. Is it something that was dug up on him by the NSA or the CIA? Was that used against him to blackmail him?

"These are the kinds of things [the government is doing], and that's why it's so scary what's going on with the NSA and the CIA. It can happen in a democracy. So that may help explain it, and perhaps we can reach these issues through the NSA cases that we brought, the NSA/CIA cases. I intend to get the truth on this."
Of course, Klayman is not known for the truth -- he's known for his Obama derangement and being a terrible lawyer.
Perhaps if Klein didn't indulge crazy conspiracy theorists, he might still be at WABC.
Posted by Terry K. at 10:07 PM EDT