WND's Fletcher Thinks Walid Shoebat Is A Bible Scholar
Topic: WorldNetDaily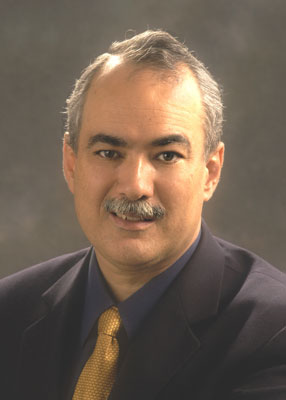 Walid Shoebat is an utterly discredited far-right ideologue with a shady past he may be fibbing about. So why does WorldNetDaily keep treating him as credible?
Jim Fletcher treats Shoebat as a Bible scholar worth listening to in a May 18 WND article:
A prominent Bible-prophecy teacher claims the true site of the biblical Tower of Babel is in Saudi Arabia and the concept of "Mystery Babylon" actually refers to Mecca, not the Vatican, as some researchers of Scripture claim.

Walid Shoebat, a former PLO operative, tells fellow Christians they're looking in the wrong place when trying to understand the identity of the people who make up the worldview outlined in Revelation 17:1-5.

[...]

Shoebat contends the Bible's references to cities point to Arabia.

"When it comes to the destruction of end-days Babylon, Scripture makes no mention of any of the ancient Babylonian cities: Nineveh, Ur, Babel, Erech, Accad, Sumer, Assur, Calneh, Mari, Karana, Ellpi, Eridu, Kish, or Tikrit. All of the literal references in Scripture are in Arabia."
Fletcher does include a comment from a "veteran prophecy teacher" who states that "There is no such thing as 'Mystery Babylon,' according to the grammar of the Greek text." But Fletcher still devotes most of his article to Shoebat, despite never bothering to outline what Shoebat's qualifications are to make pronouncements about Biblical prophecy.
Indeed, someone with Shoebat's dubious background probably shouldn't be trusted at all. But Fletcher won't tell us that.
Posted by Terry K. at 12:09 AM EDT