WND's Klayman Already Pushing Revisionist History of Bundy Ranch
Topic: WorldNetDaily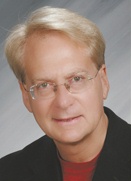 The Bundy Ranch saga isn't even two months old, and already WorldNetDaily's Larry Klayman is trying to peddle a revisionist history of it:
A New York Times poll taken in 2011 – before a slate of Obama's "phony scandals" hit in a major way, from Obamacare, to Fast and Furious, to IRS-gate, to Benghazi-gate, to Extortion 17-gate, to the mother of all scandals, NSA-gate – showed that over 90 percent of the American people have a deep distrust of government. And, this was heightened among many of us during the recent events at the Bundy Ranch in Nevada, where armed Obama Bureau of Land Management thugs, disguised as government officers, used heavy weaponry, including machine guns, clubs, armored vehicles and drones to try to force the Bundys off their land in a power play likely designed to turn the land over to "friends" of Majority Senate Leader Harry Reid and his Las Vegas attorney son. Fortunately, for the time being, American patriots came to the defense of the Bundys and exercised their Second Amendment rights to have the government stand down. Unfortunately, Cliven Bundy, the ranch's owner, made some rather ill-thought comments about African-Americans, giving the government apparent license to now threaten prosecution of those citizens who stood their ground in defense of property rights and the use of excessive force.
First: The BLM did not try to force Bundy off his own land -- it confiscated some of Bundy's cattle for illegally grazing on federal land.
Second: Even the right-wing Breitbart conceded, the federal land in question was nowhere near the Bundy Ranch, and there was no "land grab."
Third, the reason that the militia thugs are being threatened with prosecution is because they are acting like thugs. The militia have set up their own checkpoints to verify the residency of anybody passing through, one leader declared that a reporter didn't deserve First Amendment rights, and even the locals want them gone.
It seems the militia thugs are the ones currently denying people's rights. What does Klayman have to say about that?
Posted by Terry K. at 9:12 PM EDT