MRC's Philbin Sneers At Gay Football Player
Topic: Media Research Center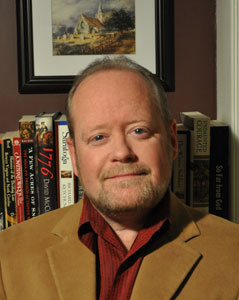 Matt Philbin's May 7 Media Research Center column on gay football player Michael Sam is filled with sneering derision:
If an NFL team ends up taking Michael Sam in a late draft round – or not at all – don't blame the media. The Missouri defensive end came out of the closet to near universal media adulation (coincidentally timed with the NFL Combine in February). Now, with the draft looming on May 8, ESPN and ABC are doing their parts to make sure Sam is picked.

ESPN announced May 7 that it's bestowing Sam with the Arthur Ashe Courage Award. The ceremony doesn't take place until July, but it's never too early to remind NFL coaching staffs that Sam had the courage to join society's most trendy and celebrated grievance group.

But the sports and news media alike have a habit of obnoxiously intruding on sports with their political preoccupations. (Here's looking at you, "Pinky" Costas.)

The Ashe Award was ostensibly the excuse for having Sam on "Good Morning America" May 7. But, covering mostly the same ground as the February media love fest, it was really about confirming that Michael Sam is still a homosexual.
Yes, the MRC has an anti-gay agenda, but apparently it's so anti-gay that hurling insultsis considered right-wing media criticism.
Posted by Terry K. at 5:01 PM EDT
Updated: Sunday, May 11, 2014 6:09 PM EDT