WND Columnist Thinks WND Actually Cares About Miriam Carey
Topic: WorldNetDaily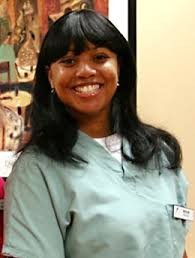 Michael Ackley writes in his May 4 WorldNetDaily column:
A final word about Miriam Carey: Why is WND the only news organization strongly campaigning for justice for this beautiful, young African-American mother? Other media have done stories, but there are the old questions: Where is the outrage? Where are the demands from civil rights organizations? Where is the human-rights commission investigation?
But as we've noted, there's no evidence WND is interested in "justice" over Carey, who was killed after attempting to drive onto the White House grounds then leading police on a high-speed chase through downtown Washington. WND cares only about using any and all means necessary -- including Carey's death -- as a cudgel against President Obama.
For WND, Carey is a political tool, not a cause driven by compassion. Too bad Ackley is too much of a WND loyalist to see it.
Posted by Terry K. at 2:38 PM EDT