WND's Unruh Lies About Detention Bill
Topic: WorldNetDaily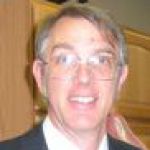 It seems that one reason Bob Unruh left the Associated Press to join WorldNetDaily in 2006 was WND didn't believe in things like reporting facts. Indeed, Unruh's WND work is little more than propaganda for his pet causes that dismisses or ignores entirely facts that conflict with his right-wing agenda.
We see this yet again in an April 29 WND article by Unruh:
A decision by the U.S. Supreme Court means the federal government now has an open door to "detain as a threat to national security anyone viewed as a troublemaker," according to critics.

The high court this week refused to review an appeals court decision that said the president and U.S. military can arrest and indefinitely detain individuals.

The firm of William J. Olson, P.C., which filed a friend-of-the court brief asking the court to step in, noted that not a single justice dissented from the denial of the request for review.

"The court ducked, having no appetite to confront both political parties in order to protect the citizens from military detention," the legal team said in a statement to WND. "The government has won, creating a tragic moment for the people – and what will someday be viewed as an embarrassment for the court."

WND reported when the indefinite detention provisions of the National Defense Authorization Act were adopted and later challenged in court.

The controversial provision authorizes the military, under presidential authority, to arrest, kidnap, detain without trial and hold indefinitely American citizens thought to "represent an enduring security threat to the United States."
But Unruh is just regurgitating lies that even his fellow right-wingers have debunked. The conservative Washington Times wrote in 2012 of the military authorization bill whose renewal Unruh is attacking here:
All dramatics aside, no matter what the murky NDAA says or means, it cannot strip Americans of their constitutional rights. Chief Justice John Marshall laid out this logical principle in the 1803 case of Marbury v. Madison, which established the standard of judicial review. He wrote that if a law conflicts with a rule or right under the Constitution, "the Constitution is superior to any ordinary act of the Legislature, [therefore] the Constitution, and not such ordinary act, must govern the case to which they both apply." This is a bedrock principle of American politics. Even if the most expansive reading of the defense authorization is correct and it does represent some kind of White House power grab, it doesn't matter, because any such provision negating rights held by citizens would be struck down as unconstitutional once it was adjudicated.

There also is the matter of the law's political context. Those who argue that the NDAA is some kind of enabling act for an impending Obama imperium must also explain how such a bill was passed by a divided Congress, particularly the conservative Republican-controlled House. If control was Mr. Obama's objective, it would have been more sensible to craft the legislation during the two years when San Francisco Rep. Nancy Pelosi was speaker of the House, Democrats enjoyed a supermajority in the Senate and Mr. Obama was not so unpopular. He could have used those purported extraordinary powers to head off the "shellacking" he took during the 2010 midterm elections, assuming he thought he could get away with it.

The true test of the NDAA would be if Mr. Obama attempted to do what some people fear he might do, namely, begin a vendetta against his political opponents or others he wants to deal with "Chicago style." But should we honestly believe Mr. Obama will soon order mass arrests and detentions of peaceful American citizens? That members of the military would carry out such orders, which go against all other laws and customs and the Constitution? That such actions would not be met with a flood of court cases, mass demonstrations, civil disobedience and active resistance? And all this would happen in an election year? It will take more than a scrap of paper to end freedom in America.
Needless to say, Unruh doesn't bother to report such things in his article -- he's all about fearmongering and propaganda, after all.
Posted by Terry K. at 9:52 AM EDT
Updated: Monday, May 5, 2014 9:54 AM EDT