WND Laments Lack of Black Italians To Race-Bait Over
Topic: WorldNetDaily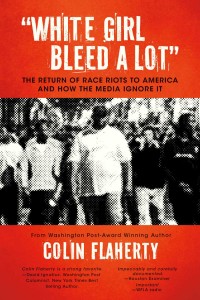 An unbylined April 17 WorldNetDaily article tells the story of a restaurant waiter of Bangladeshi descent who "died after being punched in the head while walking in the city center in Pisa, not far from the famed Leaning Tower."
After several paragraphs, WND gets around to describing the suspect, "described as Italian with a 'hefty' physique."
That's right -- the suspect is not black. You can almost sense the disappointment at WND in having to admit that. You might have heard Colin Flaherty sigh at the development.
But WND gets back into the race-baiting swing of things by informing us that knockout game-style attacks are perpetrated "mostly by black youth against whites," and fills out the rest of the article with alleged incidents involving "black individuals" or a "black mob."
After all, white criminals don't draw eyeballs to WND.
Posted by Terry K. at 8:09 PM EDT