CNS Makes A Fallacious Obamacare Assumption
Topic: CNSNews.com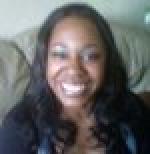 Melanie Hunter writes in an April 3 CNSNews.com article, headlined "It's a Loss in Md: 73K Lose Insurance; 60K Enroll on Exchange":
The head of the Maryland Health Insurance Exchange testified Thursday before the House Oversight and Government Reform Committee that only 60,000 people have signed up for Obamacare through the state's exchange - 13,000 less than the number of individuals reported to lose their insurance due to Obamacare.
Hunter's article is based on a fallacious assumption: that there is a direct correlation between the number of people who lost their insurance and the number who signed up through the exchange. Hunter offers no evidence there is.
Further, as USA Today reports, the conservative media's claim that millions "lose their insurance" is itself in dispute. The Obama administration and insurance companies say the final number was lower than 500,000, because insurers automatically enrolled people in new plans or worked to keep their customers.
Instead of reporting that, Hunter highlights a Republican senator who insists on making that direct, fallacious correlation.
Posted by Terry K. at 3:30 PM EDT