Is Gina Loudon A Psychopath?
Topic: WorldNetDaily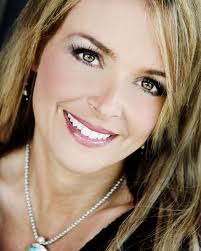 In accusing President Obama of being a psychopath, as she does in her April 6 WorldNetDaily column, Gina Loudon is actually demonstrating her own psychopathy. It starts with her admission that "No one can make a mental diagnosis from afar, and I am certainly not qualified to make that diagnosis," yet attempting to make the diagnosis anyway.
More evidence of Loudon's psychopathy is the bogus evidence she uses to back up her claim of Obama's psychopathy. She claims that "Obama has taken more luxury vacations than any other president," ignoring that George W. Bush has taken three times as much vacation as Obama has. She also asserts that "Obama has golfed more than any other president," even though The Week reports that Dwight Eisenhower played four toimes as much as Obama has.
Loudon goes on to write:
The truly skilled psychopath can make his own biases look like they are the shortcoming of his opponent. When the New Black Panther thugs with clubs were intimidating voters during the 2008 election, those who voiced concern were called racist and alarmist for even bringing up the issue. Once elected, Obama had his attorney general, Eric Holder not only drop all charges but actually drop convictions!
In fact, nobody ever reported being intimidated by the New Black Panthers, and it was the Bush administration's Justice Department -- not the Obama administration -- that made the decision not to pursue criminal charges against them.
Loudon further demonstrates her psychopathy with a serious display of hatred that goes straight into Obama derangement:
After the second round of murders of government-guaranteed defenseless Fort Hood soldiers last week, Obama mustered a tear or two for cameras before slipping out the back door to head to a $32,000-per-plate party for himself.

This pattern of inauthenticity would be very difficult, even debilitating for someone with an intact conscience, in my opinion.

[...]

Another common trait of the psychopath is a mysterious and shady past. We know very little about President Obama's formative years and little about his college years. Records are sealed or withheld, and requests for them are dismissed as ridiculous requests from paranoid detractors.

[...]

Perhaps most flagrant act of this president, if we are looking at evidence of psychopathy, is the lack of any substantive remorse, or responsibility shown for what happened to two Navy SEALs, an American ambassador and an information management officer, at the hands of vicious terrorists in Benghazi. The American public has repeatedly expressed outrage and fury for the lies and manipulations that cost these precious American lives, but the administration has arrogantly dismissed, excused and ignored any culpability or held anyone to account.

No one knew that Pol Pot, Hitler or Ceausescu were psychopaths until they knew. Could America be more perceptive, more insightful, more predictive of a psychopath in leadership before it is too late?
Such spewing of hate -- portrayed as a psychatric evaluation -- shows us that the true psychopath here is Loudon.
Posted by Terry K. at 7:56 PM EDT