WND's Unruh Revives A Zombie Lie
Topic: WorldNetDaily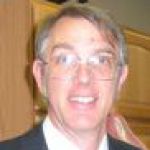 WorldNetDaily's Bob Unruh keeps reaching new heights of hackishness. In a March 25 WND article designed to fearmonger about military training exercises by baselessly portraying them as an effort to create "a centralized federal military authority," Unruh throws in this:
The DHS could be carrying out Obama's call for a civilian national security force, warn Klein and Elliott.

In his July 2, 2008, "New Era of Service" address delivered at the University of Colorado at Colorado Springs, presidential candidate Obama said: "We cannot continue to rely only on our military in order to achieve the national security objectives we've set. … We've got to have a civilian national security force that's just as powerful, just as strong, just as well funded."
As we first documented nearly six years ago, Obama was referring to an expansion of the foreign service, not military capability.
But why tell the truth when a discredited lie is so much more effective in justifying hatred of Obama?
Posted by Terry K. at 10:30 AM EDT