Newsmax Hauls Out 'D.C. Super Lawyer' To Defend Republican Senator
Topic: Newsmax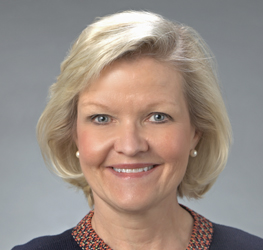 David Patten uses a March 15 Newsmax article to haul out "D.C. super lawyer Cleta Mitchell" to vociferously defend Republican Sen. Mike Lee against suggestions of corruption -- necessary because the claim was reported by a conservative newspaper, the Washington Times:
"I think this is a smear," Mitchell told Newsmax, "and you can quote me on that. I think this is a smear. Mike Lee is as honest as the day is long."

A well-known figure in conservative politics, Mitchell advised Lee on the short-sale of his former Alpine, Utah home. That transaction is at the center of what she sees as a transparent attempt to impugn Lee's reputation.

Urgent: Do You Approve Or Disapprove of President Obama's Job Performance? Vote Now in Urgent Poll

"He talked to me at the time to make sure that he didn't break any rules, that whatever he did was done completely in accordance not just with the rules and the law, but to make sure there was no appearance of impropriety," she stated.

Brian Phillips, Lee's communications director, issued a one-sentence statement Friday regarding the latest developments as reported by Washington Times editor and vice president John Solomon.

"The article doesn't present any new information about the senator and, as it relates to his house, the senator filed all the required documentation," Phillips stated.

[...]

Although Solomon stated that a common pool of witnesses is providing leads about each senator, Mitchell maintained Friday that the issues affecting Reid and Lee "are absolutely unrelated." She added that she has confirmed this "with sources," and believes the source of the smear is someone in Utah.

"There's no relationship between Harry Reid and Mike Lee on this," Mitchell told Newsmax. "… These are two completely different scenarios that have somehow gotten reported as the same thing, when they're absolutely unrelated."
As someone who worked with Lee on the matter in question, Mitchell is essentially advocating for a client. Did anybody think she wasn't going to defend Lee?
Posted by Terry K. at 9:58 PM EDT