CNS Columnist Dishonestly Attacks Proposed Calif. Rape Law
Topic: CNSNews.com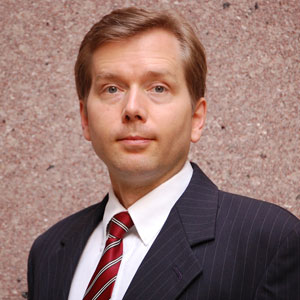 Hans Bader writes in a March 10 CNSNews.com column:
How does classifying most consensual sex as rape help rape victims? As a lawyer who has handled rape and sexual harassment cases, I have no idea, but this radical result is what some want to happen in California. In endorsing a bill in the California legislature that would require "affirmative consent" before sex can occur on campus, the editorial boards of the Sacramento and Fresno Bee, and the Daily Californian advocated that sex be treated as "sexual assault" unless the participants discuss it "out loud" before sex, and "demonstrate they obtained verbal 'affirmative consent' before engaging in sexual activity."
Bader is dishonestly portraying the proposed law, which specifically states that consent doesn't necessarily have to be verbal -- it can be through "clear, unambiguous actions." Bader concedes this later in his column, but then insists again that the bill is "Requiring people to have verbal discussions before sex" and that "Since most couples have engaged in sex without 'verbal' consent, supporters of the bill are effectively redefining most people, and most happily-married couples, as rapists."
Despite the fact that the proposed law doesn't cover marital sex, Bader goes on to tell us way too much about his sex life:
I and my wife have been happily married for more than a decade, and like 99.9% of married couples, we do not engage in verbal discussion before engaging in each and every form of sexual activity. Indeed, in the first year of our daughter's life, when she was a very light sleeper (she would wake up if you merely walked into her bedroom and stepped on a creaky part of the bedroom floor), it would have been unthinkable for us to engage in any kind of "out loud" discussion in our bedroom, which is right next to hers (the walls in our house are very thin, and you can hear sounds from one room in the next room). We certainly did not verbally discuss then whether to have sex. Having sex quietly when you are a parent is a sign that you are considerate of sleeping family members, and have a healthy marriage, not of sexual abuse.
Thanks for sharing, Hans. It's completely irrelevant.
Posted by Terry K. at 4:06 PM EDT