WND Embraces Anti-Semitic Egyptian Tabloids That Bash Obama
Topic: WorldNetDaily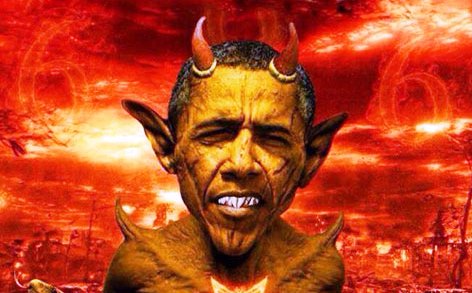 Right Wing Watch highlights a new report by the Middle Eastern Media Research Institute about how Muslim Brotherhood supporters and critics alike have embraced an anti-Semitic narrative, driven in part by Egyptian tabloids that are frequently cited by American right-wing news outlets.
Egyptian newspapers including Al-Wafd​ and Roz Al-Youssef ​have promoted anti-Semitic conspiracy theories, Right Wing Watch noted: Al-Wafd claimed that the Muslim Brotherhood and Mohamed Morsi were tools of Israel and were implementing the "Protocols of the Elders of Zion," while Roz Al-Youssef claimed the Muslim Brotherhood is a "Masonic, Jewish, Zionist organization​."
WorldNetDaily is listed among the outlets that have pushed Roz Al-Youssef's conspiracy-laden "report" about Muslim Brotherhood agents in the Obama administration.Art Moore declared in a January 2013 WND article that the report "effectively affirm[ed]the concerns of five much-maligned Republican House members" by claiming that "six American Muslim leaders who work with the Obama administration are Muslim Brotherhood operatives who have significant influence on U.S. policy."
WND has also approvingly highlighted how Al-Wafd published a picture depicting President Obama as Satan. WND has previously portraying Obama as the Antichrist, so this isn't much of a leap.
Right Wing Watch concludes: "Desperate to smear the Obama administration as ridden with Muslim Brotherhood agents, it seems that several US conservative outlets don't mind relying on publications that embrace anti-Semitism and hoaxes such as the 'Protocols of the Elders of Zion.'"
Posted by Terry K. at 9:27 AM EST