Newsmax's Editorial Content Promotes An Advertiser
Topic: Newsmax
Newsmax is pulling out all the stops to promote the new film "Son of God" -- and it couldn't possibly have nothing to do with the fact that the film is being advertised on Newsmax.
A Feb. 26 article by Melissa Clyne carries the hyperbolic headline "'Son of God' Set to Blow Away Box Office Projections."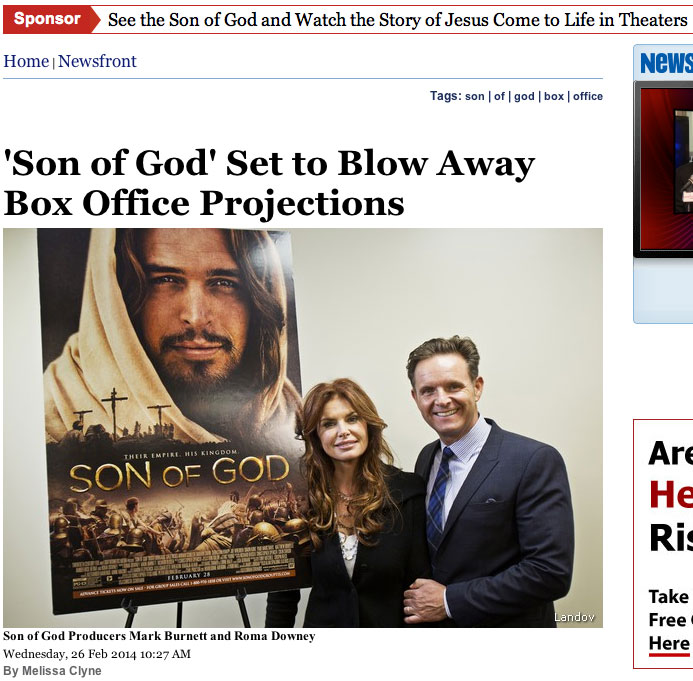 Newsmax has also
posted
a Feb. 26 Reuters article featuring Anti-Defamation League National Director Abraham Foxman claiming that "Son of God" will be "the antidote to the poison that 'Passion of the Christ' became" due to claims of anti-Semitism and excessive violence.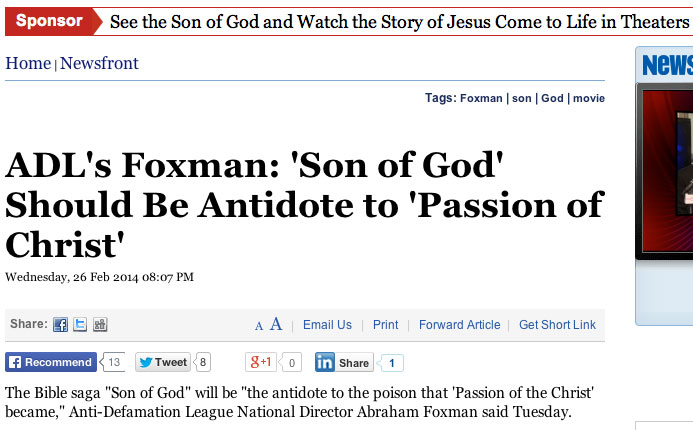 Note the sponsor line "See the Son of God and Watch the Story of Jesus Come to Life in Theaters" at the top of both of those articles. The producers of "Son of God" has apparently bought that strip, which appears at the top of all Newsmax articles -- the link goes to a
website
promoting the film.
Whether it may or may not actually be the case, Newsmax has created the appearance that it has adjusted its news content to be complementary to its advertising.
Posted by Terry K. at 11:30 PM EST