CNS Keeps Conservative Child-Porn Arrest Buried
Topic: CNSNews.com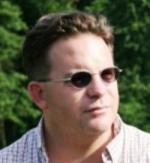 Michael Chapman writes in a Jan. 30 CNSNews.com article:
The state's attorney report on the horrific murders at the Sandy Hook Elementary School by shooter Adam Lanza found no "conclusive motive" for his actions but did document unsettling facts about the 20-year-old killer, including computer files he kept on the rights of pedophiles, a movie about man/boy love, instant messages concerning "homosexual fantasies," numerous mass murder documents, and a computer game entitled "School Shooting."
This is the second article Chapman has written in the past week that address the issue of child pornography. By contrast, Chapman and CNS have yet to devote any original coverage to the case of Ryan Loskarn, the chief of staff to Republican Sen. Lamar Alexander, who was charged in December with possession of child pornography. Loskarn later committed suicide.
Perhaps Chapman should explain to his readers why child pornography accusations against a conservative aren't as newsworthy as when they are brought against, say, a gay man or the perpetrator of a massacre.
Posted by Terry K. at 4:02 PM EST