WND's Corsi to Bill Ayers: Please Stop Trolling Me On Obama Book Authorship!
Topic: WorldNetDaily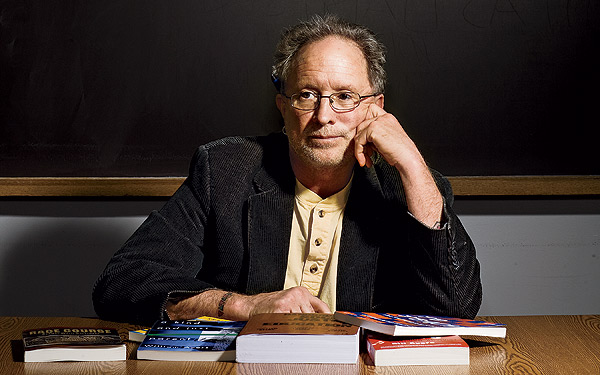 For years, Bill Ayers has been trolling Jerome Corsi, Jack Cashill, and other birthers who claim that he ghost-wrote Barack Obama's book "Dreams From My Father."
Well, Corsi has finally had enough. Taking advantage of a debate between Ayers and accused felon Dinesh D'Souza, Corsi approached Ayers and begged him to stop trolling people about the book.
It went about as well as you'd expect. Art Moore writes in a Jan. 30 WND article:
The conversation took a familiar path, but toward the end, Corsi tried to cut through the irony, pointing out to Ayers that he typically says he wrote it and will split the royalties with anyone who can prove it.

Corsi asserted that Ayers' familiar, ironic reply was a declaration that he doesn't really mean what he's saying, that he was "taking it back."

"No, it does not take it back," Ayers insisted.

"It doesn't?" asked Corsi.

"No," Ayers said.

"You wrote it?"

"I wrote it," Ayers said.
Moore repeats a lot of dishonest boilerplate, claiming that Cashill performed an "extensive literary analysis" that proved Ayers' involvement without mentioning the actual literary experts who shot down Cashill's conspiracy theory. He also touts how biographer Christoper Andersen (whose name Moor misspells) reported that Obama "sought the help of Ayers" with the book without mentioning that Andersen explicitly denied that he ever claimed that Ayers wrote the book, which is what Cashill has claimed all along.
But what else would you expect from a "news" organization that allows Bill Ayers to live rent-free in their collective heads?
Posted by Terry K. at 12:06 AM EST