Bob Unruh's One-Sided 'Truth About Amnesty'
Topic: WorldNetDaily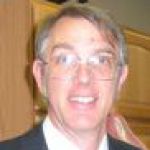 Bob Unruh's Jan. 27 WorldNetDaily article promises the "truth about amnesty." Since it's an Unruh article, we're pretty sure the truth is the farthest thing from Unruh's mind.
Indeed, as usual, Unruh is interested in reporting only one side of the story, and it's the side that falsely calls immigration reform "amnesty" -- the word appears in the article 10 times. Much of Unruh's article is handed over to Federation for American Immigration Reform, or FAIR, which Unruh fails to identify as an anti-immigration group.
And as usual, Unruh can't be bothered to seek out any alternative view.But then, WND's not paying him to do a thorough job of reporting -- just a highly biased one that conforms to WND's right-wing agenda.
Posted by Terry K. at 10:08 AM EST