Newsmax Baselessly Declares D'Souza Indictment To Be 'Payback'
Topic: Newsmax
Newsmax once promoted a film that Dinesh D'Souza hadn't even made yet, so it's logical that it would run to D'Souza's defense after his indictment on charges of violating election funding laws. Earlier this morning, Newsmax proclaimed the charges to be "payback":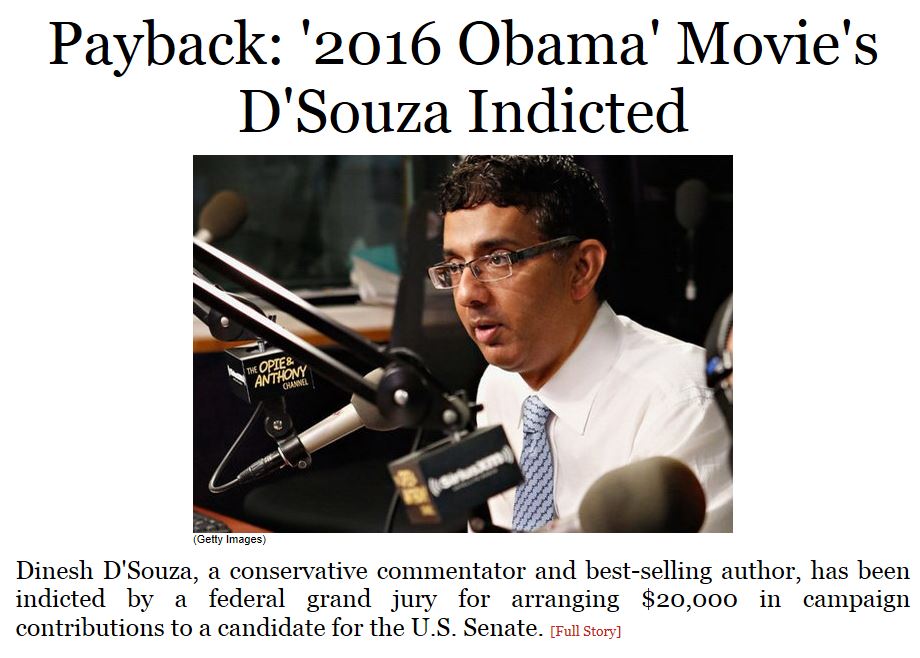 Funny thing, though: The Reuters
article
to which that headline linked made no mention of "payback" or political retribution. Further, neither Newsmax nor anyone else has provided any evidence that D'Souza's indictment had anything to do with his
detatched-from-reality attacks
on Obama, which he made into
a film
(that Newsmax also
promoted
).
Posted by Terry K. at 12:21 PM EST