MRC's Double Standard on Disclosure
Topic: Media Research Center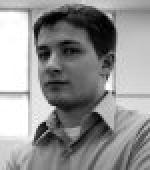 Mike Ciandella writes in a Jan. 16 MRC Business & Media Institute post:
Not only did NBC allow their special anchor Maria Shriver to promote her own report on "Nightly News," they did it without disclosing that it was made in partnership with a group that liberal billionaire George Soros gave $7.3 million to.
Ciandella, however, has shown no interest in holding the organization he works for to the same disclosure standard. CNSNews.com, the Media Research Center's "news" division, has done the following over the past week or so:
Promoted the Family Research Council's study attacking contraception without mentioning the FRC's anti-contraception, anti-abortion agenda.
Devoted an article to promoting a claim by the Charlotte Lozier Institute without identifying the institute as an anti-abortion, anti-contraception group.
Hidden the anti-Obamacare agenda of an organization whose attacks on Obamacare CNS promoted.
Why is it OK for Ciandella's co-workers to engage in the same kind of non-disclosure he criticizes in others? Perhaps he should spend a little time explaining that.
Posted by Terry K. at 9:18 PM EST