WND's Unruh Promotes Dishonest MRC Christie Coverage Study
Topic: WorldNetDaily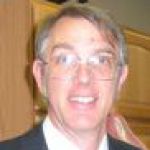 You can count on WorldNetDaily's Bob Unruh to uncritically forward right-wing talking points without bothering to check them for accuracy, and he serves up another slice of lazy reporting in a Jan. 13 WND article:
The Media Research Center reported late last week just after the news broke that aides to New Jersey Gov. Chris Christie, a presumptive front-runner for the 2016 GOP nomination for president, apparently were involved in a traffic scandal, there had been 17 times more coverage on that issue than in the last half year over the IRS misbehavior.

The organization reported that the story broke Wednesday and accused the governor's aides of punishing a mayor with a huge traffic jam after he refused to endorse Christie.

Within 24 hours, ABC, CBS and NBC flooded the airwaves with 34 minutes and 28 seconds on the topic.

MRC reported that since July 1, the networks allowed 2:08, that's two minutes and eight seconds, coverage of the IRS scandal.
As we've documented, the MRC coverage study relies on a dishonest apples-and-oranges comparison -- the breaking news of the Christie scandal vs. a story that broke two months before the MRC started counting. Also, the lack of coverage also meant that the networks ignored news that the scandal was overblown.
Unruh mentioned none of that, of course -- it's not his job to tell the whole story, just the part that advances the political agenda of his employer, no matter how dishonest it is.
Posted by Terry K. at 12:28 AM EST
Updated: Thursday, January 16, 2014 12:28 AM EST