CNS' Vespa Tries to Distract From Christie Scandal
Topic: CNSNews.com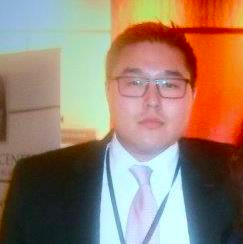 Matt Vespa was on Chris Christie defense patrol at CNSNews.com, desperately trying to distract from BridgeGate.
Vespa wrote a Jan. 10 blog post headlined "Five Reports of Political Bullying that DON'T Involve Chris Christie," adding the standard right-wing equivocation:"Christie's administration may have caused some traffic problems, but he fired the ones allegedly responsible for the act. Obama did nothing after the IRS fiasco was unearthed."
Vespa followed that with a rehashing of a 14-year-old story of how Al Gore's presidential campaign allegedly caused a traffic jam to hinder voting for his primary opponent. Vespa laughably begins his post by stating, "This isn't meant to excuse what happened on the George Washington Bridge."
Yeah, whatever you say, Matt. But it sure looks like you'd rather talk about anything else but that.
Posted by Terry K. at 12:31 PM EST