Ex-CNS Reporter Quits Rare Because It Wasn't Right-Wing Enough
Topic: CNSNews.com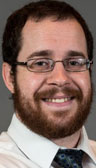 The Daily Caller reports:
Content Editor Matt Cover's last day at Rare was last week. He went to the Alexandria, Va. office for the final time on Friday. He's one of four editors who have parted ways with the Cox Media Group-owned news outlet since its inception in April. Once billed as red meat for conservative readers, those who've worked there have experienced editorial policies that are anything but right-leaning.
Cover went to Rare from CNSNews.com (where the Daily Caller notes he "had a talent for getting Drudge links"). Cover's departure from Rare due to it being insufficiently conservative rings true for anyone familiar with his CNS work.
As we've documented, Cover's CNS tenure involved a lot of dutiful regurgitation of right-wing talking points and shilling for the oil industry. Most notoriously, he misreported that a onetime nominee to head the Transportation Security Administration who had criticized the extremist Christian Identity movement was criticizing those with a "Christian identity."
The Caller article alleges dysfunction and staff turnover at Rare, but one wonders if the departure of Cover and others really has to do with Cox enforcing actual journalism standards there, as opposed to, say, what Cover was able to get away with at CNS.
Posted by Terry K. at 11:51 AM EST