WND Columnist to Blacks: Go Back to Africa!
Topic: WorldNetDaily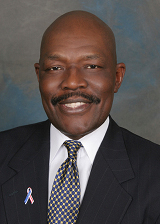 Mychal Massie rants in his Dec. 16 WorldNetDaily column:
Many blacks felt they were owed special dispensation because of slavery and Jim Crow, and whites on both sides of the aisle agreed with them. Even though Democrats fought against it, Lyndon Johnson, owing to the indefatigable efforts of Republican Everett Dirksen and his fellow Senate Republicans, signed the Civil Rights Act of 1964. And it was President Nixon who ushered in race-based affirmative action. Blacks were given special entrance to universities and colleges based on skin color and quotas. This was later concealed under the cloak of diversity, but, in reality, it was still skin color and quotas. Employers were forced under penalty of law to have the correct color-coded balance in the workplace. And that extended to management positions. Standards were lowered to ensure those blacks who were not qualified would be employed and promoted.

Penitence has been made for slavery and Jim Crow. But, not unlike the retail customer who refuses to be satisfied, I believe there comes a time when we must give those who refuse to be satisfied the option of going elsewhere. Yes, I'm saying what you think I am saying. If, despite, America's best efforts, blacks argue they are not treated fairly, that they are not given the same opportunity to succeed that whites are, if bad decisions that result in bad outcomes are the fault of white society, why stay here?

If blacks are so mistreated, if the realities of life that beset people of every description are more onerous because of white people here in America, why stay?

[...]

It's a conundrum to me as to why a group of people – who supposedly are as mistreated and persecuted as blacks are in America – would want to stay here. Let them leave, and let them take liberals, socialists and the Obamas with them. Because it's obvious that America cannot satisfy any of them.

Let them go to Liberia. Maybe they can do more with it than Marcus Garvey was able to. But by all means, let them leave here, so that We the People who love America and what she represents can live in harmony enjoying the traditions that made her the envy of the world.

But alas, they won't do that. They'll stay here and spread immiseration and complaint because, in truth, they understand there is no other nation that will work as hard as America has to accommodate their malcontent.
Massie is black, which means he can invoke black conservative privilege and get away with saying things that would be considered utterly racist if said by a white person, i.e., using the word "Negress" to describe a black woman.
If Massie finds America so intolerable populated by people with whom he disagrees -- and his Obama derangement shows he's at least as much of a malcontent as he accuses others of being -- why doesn't he move to Africa? He doesn't say.
Posted by Terry K. at 9:20 AM EST
Updated: Thursday, December 19, 2013 9:22 AM EST