CNS Hides Ideology of Group Whose Study It Touts
Topic: CNSNews.com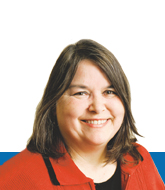 Barbara Hollingsworth writes in a Nov. 18 CNSNews.com article:
The cumulative effect of three "economically significant government regulations" is a 20 percent reduction in employment in the targeted industry, according to a new study by the American Action Forum (AAF).

"Economically significant" regulations are defined by federal agencies as those having a net annual effect on the U.S. economy of $100 million or more.

Unlike past studies, which tended to focus on how individual regulations affected specific industries or particular geographic areas, "we looked at the cumulative effects of many regulations over time," Sam Batkins, AAF's director of regulatory policy and author of the study, told CNSNews.com. (See AAF research regulations and jobs.pdf)
Curiously, Hollingsworth never tells us what the American Action Forum is. Turns out it's a group headed by conservative economist Douglas Holtz-Eakin.
A real reporter would have disclosed the AAF's ideology. Hollingsworth apparently isn't into that.
Posted by Terry K. at 12:57 PM EST