Puff Piece On WND's Aaron Klein Lies About His Politics
Topic: WorldNetDaily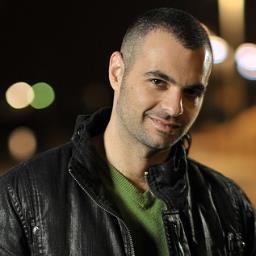 Here's how a Nov. 13 Talkers magazine profile of WorldNetDaily's Aaron Klein -- touting his WABC radio show -- begins:
Aaron Klein simply breaks all of the stereotypes of today's talk show hosts. He's just 34 years old. He does not lean liberal or conservative, nor does he speak in political talking points. He does not love or hate President Obama, or stand on the ground of anyone's political party.
Say what?
A reporter who writes for a far-right website and declared his agreement with the extremist views of violent far-right Israeli activist Meir Kahane "does not lean liberal or conservative"?
An author who has written three books attacking Obama, one of which advocates for his impeachment, "does not love or hate President Obama"?
Has Jeff McKay, the author of this puff piece, ever listened to Klein's radio show?
McKay also weirdly credits Klein with debunking the "60 Minutes" Benghazi story:
Recently, Klein took a CBS "60 Minutes" investigative report to task for not really digging deep enough for answers, and first announcing that something wasn't right with their sources. Soon after, CBS News and "60 Minutes" were forced to publicly apologize after it was determined their source was not truthful and gave conflicting stories to CBS and the FBI.
In fact, as we've documented, Klein defended the "60 Minutes" report and its chief source, Morgan Jones aka Dylan Davies, declaring that the "alleged attempt to discredit a Benghazi guard possibly has backfired." It wasn't until after CBS apologized that Klein conceded that Jones/Davies was "discredited." Klein played absolutely no role whatsoever in discrediting the "60 Minutes" report.
It appears the fact-checking process for Talkers is the same as it is for WND -- that is, basically non-existent.
Posted by Terry K. at 12:03 AM EST
Updated: Saturday, November 16, 2013 12:04 AM EST