MRC's Graham Sneers At 'Leftist Literary Rag' NY Review of Books
Topic: NewsBusters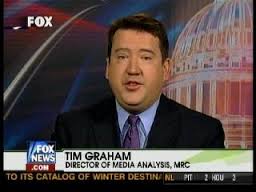 Tim Graham holds the title of director of media analysis at the Media Research Center. For Graham, sneering is a form of "media analysis."
How else to explain Graham's Nov. 8 NewsBusters post, which is ostensibly about a Washington Post article on the New York Review of Books but which is really about Graham's utter contempt for things he does not agree with. Graham sneers that the New York Review of Books is a "leftist literary rag," and how the Post article is a "waterfall of gush." Graham also described the Reivew as a "leftist rag" in the headline of his post.
Graham must not have been paying attention when NewsBusters associate editor Noel Sheppard unleashed his own mountain of gush on Ann Coulter: "Ann Coulter is one of the leading conservative voices in America with too many New York Times bestsellers to count. Her newest book, "Never Trust a Liberal Over Three - Especially a Republican," is guaranteed to be her next bestseller. As NewsBusters readers know, Ann is a dear friend of the Media Research Center's and a dear of mine [sic]."
This is what passes for "media analysis" at the Media Research Center, folks.
Posted by Terry K. at 1:23 PM EST