Shocker! MRC Finally Discloses Bozell's Link To Catholic Group (One Of Them, Anyway)
Topic: Media Research Center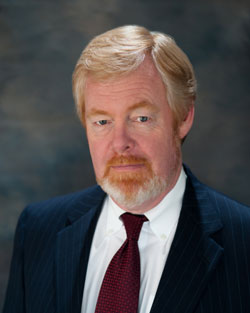 Tim Graham devotes an Oct. 25 NewsBusters post to expressing his unhappiness that, according to something called Catholic Education Daily, a class at Georgetown Law School "will have students working with a pro-abortion rights advocacy organization." (Apparently, Graham believes that some law students should be kept in the dark about certain aspects of the law for ideological reasons.) Graham concludes his post by noting:
PS: Catholic Education Daily is a publication of the Cardinal Newman Society. MRC president Brent Bozell serves on its board.
As near as we can tell, this is the first time anyone at the MRC has disclosed Bozell's right-wing Catholic activism to its readers. As we documented in 2009, CNSNews.com, the MRC's "news" division, had never disclosed Bozell's link to the Newman Society in four years of stories citing the group and promoting its dogmatic agenda.
On the other hand, the MRC has yet to disclose in its items on the Catholic League that Bozell is also on that organization's board of advisers.
So, hey, Tim Graham, you've made a good first step in doing the ethically correct thing in disclosing a conflict of interest. Now, try spreading the word to your colleagues so they can behave ethically too.
Posted by Terry K. at 1:24 PM EDT