Noel Sheppard Wants False Balance on Fact-Checking
Topic: NewsBusters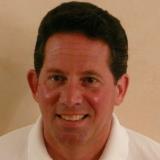 Noel Sheppard whines in an Oct. 27 NewsBusters post:
Is it possible for CNN's John Avlon to at least pretend to be impartial?

On Sunday's Reliable Sources, in the closing segment about PolitiFact's just announced new website PunditFact, Avlon showed three reports by the organization: one giving conservative author Ann Coulter a "Pants on Fire," another giving Fox News host Sean Hannity a "Mostly False," and a third giving MSNBC's Lawrence O'Donnell a "Mostly True"[.]
Yes, Sheppard is complaining that conservatives are found to be wrong more often than liberals, without offering any evidence that this is not the case. But lack of evidence to back up his claims won't stop him from complaining further:
Something also to consider is the appearance that PolitiFact over-fact-checks conservatives versus liberals.

Page one of PF's Health Care fact-checks currently has thirteen conservatives and only five liberals. Nice balance, huh?

But it gets worse because of the conservatives fact-checked on page one, NOT ONE was found to be Mostly True or True. By contrast, the statements by all five liberals fact-checked were found to be Mostly True.

Do the folks at CNN and PolitiFact actually believe that not one liberal politician or pundit has recently made a comment about healthcare that was either Half True, Mostly False, or Pants on Fire?
Notice that Sheppard is not complaining that conservatives are falsely accused of making less-than-true statements -- only that they're getting caught doing it.
Again, Sheppard offers no evidence that liberals have made as many false statements as conservatives. He's just repeating the right-wing "liberal bias" mantra, demanding a false equivalence whether or not it's justified.
Sheppard also comically missed the point about what Avlon's report:
And why did Avlon find it necessary to share exclusively negative reports about conservative pundits with a positive one about a liberal commentator?

Surely CNN could have found a conservative statement about ObamaCare PolitiFact rated positively such as the organization declaring Sarah Palin's remark about Obama having said the individual mandate wasn't a tax to be "True."

Avlon could also have shared PolitiFact finding Newt Gingrich claiming ObamaCare has never had majority support from the public was "Mostly True."

But NOOOO. The conservative pundits had to be "Pants on Fire" and "Mostly False."
Sheppard missed the part where Avlon was specifically citing examples regarding "the current debate over the seriously screwed up implementation of healthcare.gov." The Palin statement Sheppard cites dates from June 2012; the Gingrich statement is from last month, but it's not about the website which, again, Avlon stated he was focusing on.
This is what passes for "media research" at NewsBusters. It's the kind of work that keeps Sheppard employed as a NewsBusters associate editor.
Posted by Terry K. at 11:19 AM EDT