CNS' Jeffrey Botches Welfare-Work Comparison
Topic: CNSNews.com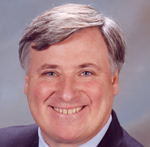 Terry Jeffrey writes in an Oct. 24 CNSNews.com article:
Americans who were recipients of means-tested government benefits in 2011 outnumbered year-round full-time workers, according to data released this month by the Census Bureau.
They also out-numbered the total population of the Philippines.

There were 108,592,000 people in the United States in the fourth quarter of 2011 who were recipients of one or more means-tested government benefit programs, the Census Bureau said in data released this week. Meanwhile, according to the Census Bureau, there were 101,716,000 people who worked full-time year round in 2011. That included both private-sector and government workers.

That means there were about 1.07 people getting some form of means-tested government benefit for every 1 person working full-time year round.
Actually, no, it doesn't. As Media Matters documents, the "means-tested government benefit" number is for "anyone residing in a household in which one or more people received benefits," thus including individuals who did not themselves receive government benefits. The full-time worker number, meanwhile, is a count of individuals.
Jeffrey's numbers also fail to account for the fact that some full-time workers also receive means-tested government benefits.
In other words, it's an apples-to-oranges comparison with some overlap. It's a very dishonest way for Jeffrey to report.
Posted by Terry K. at 10:53 PM EDT