WND's Gina Loudon Don't Need No Stinkin' Facts to Fearmonger About Obamacare
Topic: WorldNetDaily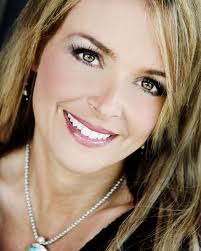 It's not often that one can pull off the feat of being both dishonest and crazy over the course of two articles, but this is WorldNetDaily we're talking about here, and Gina Loudon is clearly up to the challenge.
The dishonest part came in an Oct. 26 article in which Loudon fearmongered about the purported privacy concerns about Obamacare in general and the healthcare.gov site in particular:
The controversy already has generated a back-and-forth in Congress, where a Colorado Democrat, Diana DeGette, criticized a Republican for having concerns about privacy.

U.S. Rep. Joe Barton, R-Texas, had charged that the source code for the Obamacare website includes the statement that Americans will have "no reasonable expectation of privacy about communication or data stored on the system."

The code cannot be viewed by a user on Healthcare.gov, he reported, but it is in the code and violates the Health Insurance Portability and Accountability Act.

"You know it's not HIPAA-compliant; admit it," Barton charged Cheryl Campbell of CGI Federal, which was contracted to work on the site. "You're under oath. Your company is the company that put this together. We're telling every American … that you sign up for this or even attempt to, you have no expectation of privacy. That is a direct contradiction of HIPAA and you know it."
Loudon did mention DeGette's response, which appeared in the International Business Times article she cites on the Barton-DeGette exchange:
DeGette said that as she understood it, the Obamacare website doesn't need any medical information from users who enroll other than whether they smoke or not. She said that question would not violate HIPAA.

"I'm disappointed that my friend would go down this road," she said, referring to Barton. She accused her colleague of using the perceived privacy issue as one of the reasons to do away with the Affordable Care Act.

"I realize that in fact a lot of people don't want the Affordable Care Act to work and they're raising all these privacy specters," she said.
That would seem to be relevant to the issue. Loudon was too busy fearmongering to believe otherwise.
The crazy part came in Loudon's Oct. 27 column in which she ratchets up the fearmongering to ridiculous levels, claiming without evidence that Obamacare has caused people to commit suicide:
A 16-year-old goes to the doctor for her first gynecological exam. She wants to tell the doctor about concerns she has but she is afraid of it being disclosed and destroying her bright future. She read a story about doctors being paid tens of thousands of dollars to turn over their electronic medical records to the government, and she can't trust that her secrets will be kept safe.

A 28-year-old divorcee stands alone in terror, in the corner of her room. She was denied a gun license because she disclosed feeling suicidal when her abusive husband beat her that last time. She has nowhere to go to be safe, and no way to keep her child safe from the man who threatened to kill them both. She doesn't sleep, and she can't function at work, so she is worried she will lose her job.

A 75-year-old widower sits quietly with a pistol pointed at his chest. He feels completely alone, betrayed by the country he fought for. His most private data was stolen when a laptop was taken from a cafeteria at the Department of Health and Human Services. Someone posted all of his information publicly, and now he fears his most private information will be made public. There are secrets of a man's heart that he wants kept a secret. He regrets the day he went for counseling to gain control over a pornography addiction. How could this happen and threaten his legacy, after so many years of living responsibly? He cannot deal with that reality.

Order Gina Loudon's book "Ladies and Gentlemen: Why the Survival of Our Republic Depends on the Revival of Honor" — how atheism, liberalism and radical feminism have harmed the nation.

A young, gay man stands in front of a roulette table, his last hope to pay off the fines from the IRS since he disclosed his income to sign up for Obamacare, and was subsequently audited for a disparity in his tax forms. There are rumors of many gays being targeted by the current administration, though it doesn't matter now and he can't prove it anyway. He says a silent prayer as he lays down his last $250 in hopes that he can multiply it to stay out of jail.

[...[

Liberty has eroded to such a degree that some wonder if it can ever be restored. But personal liberty, the bright light that distinguishes us as the freest nation of all time, has been permanently dimmed.

This administration has withheld health care without ever revoking a medical device. It has taken guns and lives without overturning the Second Amendment. It has caused suicides and deaths with only the weapon of Obamacare. It has made criminals of otherwise law-abiding citizens, while criminals go free. It has done all of this with the silent threat of what can happen under a system that gives more power to government than it has ever had before.
Who needs facts when fearmongering works so much better on the typical WND reader?
Posted by Terry K. at 7:53 PM EDT