NewsBusters' Double Standard on Vomiting Rainbows
Topic: NewsBusters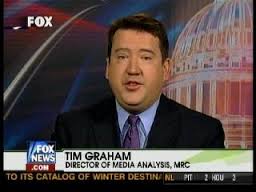 Tim Graham complains in an Oct. 27 NewsBusters post:
If journalism school began with a course on Avoiding Puff Pieces, they could use as text this Sunday New York Times article by Michael Schulman: "Ronan Farrow: The Youngest Old Guy in the Room." MSNBC's newest star is puffed as large as the Sta-Puf Marshmallow Giant in "Ghostbusters." It invites the neologism "Ipe-cackle." It's so vomitous it's humorous.
If such blatant puffery is so offensive to Graham, where was he when his fellow NewsBuster Noel Sheppard unleashed this bit of vomitous fawning over Ann Coulter?
Ann Coulter is one of the leading conservative voices in America with too many New York Times bestsellers to count. Her newest book, "Never Trust a Liberal Over Three - Especially a Republican," is guaranteed to be her next bestseller. As NewsBusters readers know, Ann is a dear friend of the Media Research Center's and a dear of mine.
If Graham and the MRC purport to know so much about Avoiding Puff Pieces, why don't they practice it on their own website?
Posted by Terry K. at 12:07 PM EDT