AIM's Caruba Pretends Anti-Immigration Group Is 'Non-Partisan'
Topic: Accuracy in Media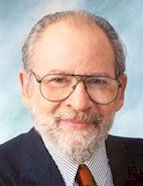 In an Oct. 24 column for Accuracy in Media bashing immigration reform, Alan Caruba does his best to whitewash the true nature of the Center for Immigration Studies, proclaiming it "an independent, non-partisan, non-profit research organization."
In reality, CIS is an anti-immigration group. As the Southern Poverty Law Center details, CIS was founded by John Tanton, "a man known for his racist statements about Latinos, his decades-long flirtation with white nationalists and Holocaust deniers, and his publication of ugly racist materials." It's also not "independent" -- it was founded as the research arm of the anti-immigration Federation for American Immigration Reform and still has ties with the group.
So it appears that Caruba has found yet another subject to bamboozle his readers about.
Posted by Terry K. at 11:39 PM EDT