Corsi's Pope-Bashing Source Isn't A Real Bishop
Topic: WorldNetDaily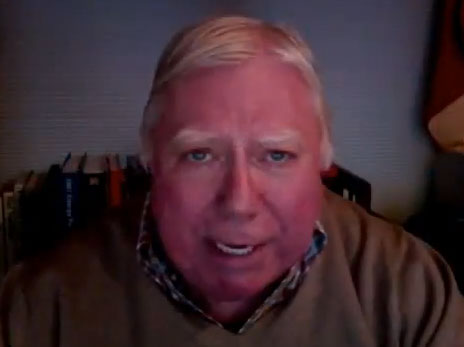 Pope Francis continues to freak out conservative Catholics -- one of whom, apparently, is WorldNetDaily's Jerome Corsi. He writes in an Oct. 19 article:
Citing the famous prophecies of Fatima, traditionalist Roman Catholic Bishop Bernard Fellay warned in an address in Kansas City that Pope Francis is precipitating the church's decline and could be a herald that the world is entering the age of the Antichrist.

Fellay, who leads a society that has no canonical status in the Roman Catholic Church, said the "modernist views" professed by the pontiff are at odds with traditional Catholic teaching.

"The situation in the Catholic Church is a real disaster and the present pope is making it 10,000 times worse," Fellay charged Oct. 12 at the Angelus Press Conference in Kansas City.
Corsi downplays the fact that Fellay isn't a real Catholic bishop -- he's an apostate whose ministry is not officially recognized by the Catholic Church due to its extremism. He eventually gets around to the gist of the story:
Fellay is superior general of the Society of St. Pius X, whose ministers, according to the Vatican, do not legitimately exercise ministry in the church.

[...]

Fellay's Society of St. Pius X, or SSPX, was founded in 1970 by French archbishop Marcel Lefebvre, who strongly opposed communists and "Catholic socialists" who he believes hijacked Vatican II to abandon traditional Catholic practices and beliefs, including replacing the Latin Mass with a modern format in the vernacular of local cultures.

In 1988, in an apostolic letter titled "Ecclesia Dei," or "The Church of God," Pope John Paul II officially excommunicated Fellay because he was consecrated by Lefebvre in an act the Vatican characterized as "unlawful" and "schismatic."

In 2009, the Congregation for Bishops, on instructions from Pope Benedict XVI, rescinded Fellay's excommunication, while stressing that the SSPX has no canonical status in the Catholic Church and that any minister established by the SSPX has no right to exercise its ministry in the church.
Corsi, however, doesn't mention a recent controversial statement by Fellay, in which he listed Jews among "enemies of the Church." SSPX released a statement claiming that Fellay was referring to leaders of Jewish organizations, not the Jewish people, though such a statement seems to have the same ring of truth as Larry Klayman insisting his repeated smears of President Obama are metaphorical.
Posted by Terry K. at 8:15 PM EDT