WND Publishes Birther's Book on Fringe Christian Conspiracy
Topic: WorldNetDaily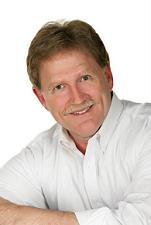 WorldNetDaily has another dubious fringe Christian book to promote, as detailed in an Oct. 17 article by Joe Kovacs:
Not since Paul of the New Testament was struck blind by the risen Jesus on the road to Damascus has a Jewish man's vision of the Messiah created such a buzz.

But the story of Yitzhak Kaduri, a legendary rabbi who died at age 108, is about to take the world by storm.

A brand-new book and video titled "The Rabbi Who Found Messiah" tells the story of the venerated rabbi who, on the Day of Atonement in 2005, had a vision that until now has received scant attention by the global media.

In the book, author Carl Gallups goes into detail concerning the startling event on that biblical holy day.
Your first warning flag is the book's author. Carl Gallups is better known as the force behind PPSimmons, the "online ministry" that's little more than an anti-Obama propaganda mill. Through PPSimmons, Gallups has promoted the idea that Obama is the Antichrist, and he is so friendly with birthers that Mike Zullo, leader of the increasingly discredited "Cold Case Posse" purporting to investigate Obama's "eligibility," is a regular guest on his Internet radio show. Gallups once used that show to invite any "Obot" to call in and prove that Obama is a citizen; when one did, Gallups cut him off.
The fact that Gallups is a rabid birther should be enough to disqualify anything he has to say, but Richard Bartholomew raises questions about the central claim anchoring Gallups' book:
Gallups' version of the story includes the detail that Kaduri supposedly saw the Messiah "in a vision", thus giving the tale a supernatural aspect that ties in with Christian hopes that Jesus will reveal himself to the Jews; but in 2005 I noted a slightly different version, in which Kaduri simply announced that the "soul of the Mashiach has attached itself to a person in Israel". Kaduri also denounced "the current fascist regime" running Israel, called for the country to become a monarchy, and predicted that Ariel Sharon would be the last prime minister. That's not how it turned out, but Gallups believes that Kaduri was referring to Sharon's death; thus the return of Jesus related to when Sharon is finally released from his current lingering vegetative state. This is, of course, highly idiosyncratic and rather distasteful, and it has little to do with historic Christianity, Judaism, or anything even halfway reasonable.

[...]

The idea that Kaduri's "mystical kabbala culture" could take a hold not just in Israel, but among fundamentalist Baptists in Florida and from there to a wider US Christian Right is apparently not so unlikely as one might have thought. It should be remembered that Farah is great enthusiast of "Hebrew Roots", which seeks to appropriate aspects of Judaism within Christianity. Working with Stephen Strang of Charisma magazine, Farah has also heavily promoted Jonathan Cahn, whose book relating 9/11 to Biblical prophecy has become a bestseller.
This is basically shakily sourced claims by fringe Christian activists who also happen to be birthers. WND will probably sell a few books to its target audience of fringe Christians and/or birthers, but it's not trustworthy enough for anyone else to bother with.
Posted by Terry K. at 1:38 AM EDT