NewsBusters Throws Evangelicals Under the Bus to Deflect From Catholic Sex Abuse
Topic: NewsBusters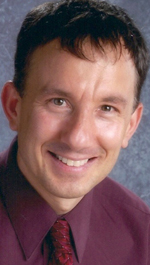 We've documented how NewsBusters' Dave Pierre is so desperate to distract people from sexual abuse in the Catholic Church that he'll throw other religions under the bus.
Pierre has done it again in an Oct. 7 post:
Just last week, Boz Tchividjian, a prominent Liberty University law professor and the grandson of Billy Graham, stood before a roomful of journalists and declared that Evangelical missions are a "magnet" for sexual abusers and that Evangelicals "are worse" than the Catholic Church at handling the problem.

Speaking to the annual gathering of the Religion Newswriters Association (RNA) in Austin, Texas, Tchividjian said that Evangelicals have "sacrificed the souls" of innocent children, and of known data from abuse cases, a shocking 25 percent are repeat cases, he claimed. Tchividjian is also the executive director of an organization called Godly Response to Abuse in the Christian Environment (GRACE), which works on combating abuse in the Evangelical community.

Last summer, GRACE spearheaded an online petition condemning the "silence" and "inattention" to sex abuse in Evangelical organizations, especially its missions.

Where are you, mainstream media?

Despite reporting saying that Tchividjian made his remarks to a "roomful of journalists," not a single major American media outlet reported Tchividjian's eye-opening and shocking claims. (Update: As this post was going to publication, we saw that Huffington Post did indeed post a story about Tchividjian's claims.)
Pierre neglects to mention that the evangelical community is not made up of a single organization with a worldwide reach in which there were systematic efforts to hide abuse, as what happened in the Catholic Church. Evangelicals are made up of several small denominations, none of which even approaches the size of the Catholic Church, and numerous unaffiliated church communities.
While sexual abuse of children is horrific no matter where it takes place, Pierre has not demonstrated that any condoning or cover-up of such abuse has occured on the level of what happened in the Catholic Church. Without a single large organization to point at, such abuse will continue to be reported on a local level.
Pierre is simply continuing his campaign of distracting attention from Catholic sexual abuse by pointing elsewhere.
Posted by Terry K. at 1:34 PM EDT