Bradlee Dean, WND Still Silent On Apparent Demise Of His Ministry
Topic: WorldNetDaily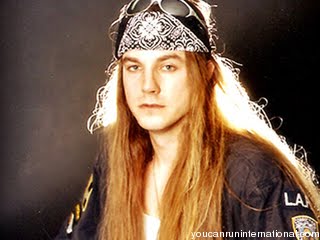 Well, Bradlee Dean's latest WorldNetDaily column is posted, and like last week, there's no mention whatsoever of the apparent demise of his Minnesota-based ministry.
Instead, Dean spends his column talking about how he has "been on tour rocking the Carolinas" and berating college professors whom he deemed insufficientlyadulatory toward the Constitution. And, of course, shilling to raise money for his essentially dead lawsuit against Rachel Maddow, laughably portraying Maddow's purported wronging of him to be even worse than the Trayvon Martin case.
WND has still not reported on the Dean ministry's demise, nor of the former Dean staffer who calls it a "cultic sham ministry" and described his mistreatment as a member of one of Dean's evangelical "street teams."
But then, we know that WND loves to hide inconvenient facts from its readers.
Posted by Terry K. at 8:21 AM EDT