CNS Pushes False Claims About Navy Yard Shootings
Topic: CNSNews.com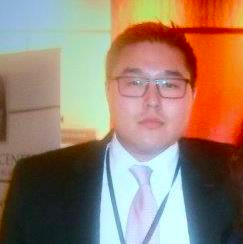 Matt Vespa writes in a Sept. 17 CNSNews.com blog post:
The Navy Yard shooting brings up the legitimate issue of carrying - and using - firearms on military installations.

Back in 1993, the Clinton administration virtually declared military establishments "gun-free zones." As a result, the policy banned "military personnel from carrying their own personal firearms and mandates that 'a credible and specific threat against [Department of the Army] personnel [exist] in that region" before military personnel 'may be authorized to carry firearms for personal protection."
In fact, Clinton had nothing to do with the policy Vespa cites. It was enacted by the Defense Department as the result of a directive issued under the George H.W. Bush administration. And if that policy really made the Navy Yard a virtual "gun-free zone," why were the first people Aaron Alexis assaulted armed security personnel?
Vespa also uncritically repeats a claim from dubious researcher John Lott that "every public shooting since at least 1950 in the U.S. in which more than three people have been killed has taken place where citizens are not allowed to carry guns." In fact, Mother Jones' database of mass shootings cites not a single case of a mass shooter choosing a target specifically because it was a gun-free zone, and Mayors Against Illegal Guns states that less than one-fourth of mass shootings occurred in public spaces that were so-called "gun-free zones."
Vespa's post was later updated to concede that gun regulations on military bases began under the first President Bush and that "There are two mass public shootings that have occurred in places that allowed concealed carry."
The correction laughably includes "We apologize for this omission." Don't believe it -- they are only apologizing for getting caught forwarding false claims, which could have avoided entirely had Vespa bothered to do actual research instead of repeating NRA-friendly talking points.
Posted by Terry K. at 7:20 PM EDT