WND's Race-Baiters Weigh In on Navy Yard Shooting
Topic: WorldNetDaily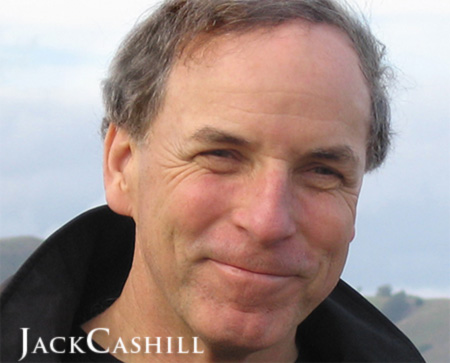 A single comment by a friend of Navy Yard shooter Aaron Alexis that he allegedly "felt a lot of discrimination and racism with white people especially" was all WorldNetDaily needed to bring out its chief race-baiters to comment:
Colin Flaherty, who has documented hundreds of cases of black-on-white violence in recent years in his book "White Girl Bleed A Lot: The Return of Racial Violence to America and How the Media Ignore It," said it's not surprising that a facet such as antipathy over race would be overlooked or played down.

"Many people may remember Salon magazine's famous pronouncement: 'Let's hope the Boston Marathon bomber is a white American,'" he said, "Strange how anyone in the reporting business would hope for anything except getting the story straight."

Flaherty said regarding the Naval Yard shooting that "this kind of 'hope' turned a white officer on duty with a weapon into gun-toting suspect wearing camos, as was reported."

"The press cannot help it: They constantly misreport or ignore anything to do with race and violence," he said.

[...]

Investigative reporter and author Jack Cashill, whose book "If I Had a Son" tackles the broader implications of the Trayvon Martin case in Florida, said the evidence suggests whatever problems Alexis had "were aggravated by the message that the Democratic-media complex has been steadily pumping out, namely that a black American can never expect justice."

Cashill pointed out that racial tension has only increased under the first black president.
Cashill seems not to think that this racial tension has been caused in part by people who are unhappy about a black president.
Cashill elaborated further in a Sept. 18 WND column:
Although there are as many reasons for the decline in those numbers as there are for the decline in Alexis' mental health, one fact seems undeniable: The media have continued to drum into the head of African-Americans the pervasiveness of racism in America, Obama's election notwithstanding.

Indeed, by repeatedly interpreting criticism of Obama as racially based, the media have aggravated the tension between blacks and non-blacks.
Cashill ignores the fact that some criticism of Obama is, in fact, racially based. Remember the witch doctor Photoshopping that one conservative activist sent out? Or the Obama mannequin eating watermelon? Or any of the other racially inflammatory images of Obama?
Cashill apparently doesn't. And we don't recall either him or Flaherty denounce any of these racist images.
Posted by Terry K. at 12:48 AM EDT