Noel Sheppard: Will Media Portray Robber Who Wore Obama Mask As A Racist?
Topic: NewsBusters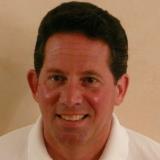 Noel Sheppard really did write this in a Sept. 11 NewsBusters post:
When a rodeo clown wore an Obama mask last month, the liberal media behaved as if he had committed a lynching.

Will they act the same way when they hear about the man that robbed a bank in New Hampshire Wednesday wearing a - wait for it! - Obama mask?

According to CBS's Boston affiliate, "[A] man wearing a President Barack Obama mask, a suit coat, tie and jeans, robbed a Bank of America Wednesday morning."

Shortly after the incident, police arrested John Griffin, 52, of Newport, N.H.

Griffin most-assuredly has to be a racist, right?

And this is likely going be covered by race-baiting so-called "news" outlets across the fruited plain?
Well, no. The robber was using an odd choice for a disguise (not that it didn't keep him from getting arrested), while the rodeo clown not only inserted politics into a nonpolitical event, he was holding Obama up for ridicule in a way that could be considered extremely demeaning and, yes, racially inflammatory. Spectators at the rodeo seemed to think so. There was also a voice over the loudspeaker at the rodeo saying, "We're going to stomp Obama now," which seems to severely undercut much of the purported humor value from the stunt.
In other words, it's another dumb blog post from Sheppard. But we're used to that.
(h/t News Corpse)
Posted by Terry K. at 12:28 PM EDT