Anti-Heathering: Newsmax's Ruddy Praises Obama Speech
Topic: Newsmax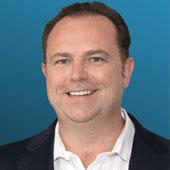 Christopher Ruddy's pro-Obama contrarian streak continues by being one of the few conservatives to say anything nice about President Obama's address to the nation about Syria:
President Obama's speech to the nation reminded me of the other best speech he gave, that one was in Oslo, Norway.

Back in 2009, accepting the Nobel Prize, the new president offered some surprising remarks. While acknowledging the virtues of nonviolence as preached by the likes of Ghandi and Martin Luther King, he reaffirmed that the powerful cannot sit by idly in the face of evil. Evil doers, as Obama noted then, must be confronted, even with the use of military force. He cited World War II and the necessity of force to stop and defeat Hitler.

His comments then were sensible. As Americans we prefer not to use force, but we do so, to paraphrase the great statesman Edmund Burke, because we know that evil triumphs when good people sit back and do nothing.

Tonight the president offered a justified response to evil.

He reiterated some of the key points I made in my recent column on Newsmax.
That last part is what seems to impress Ruddy the most. He continues:
On the right, one can still oppose Obama on many issues — as I do — but support the president on a military strike in this case. On the left, one can still hold strong to their opposition to the war in Iraq, but support a limited action to punish the Assad regime for their particularly heinous act.

I realize I may not persuade one person with this column, so strongly held are views here. But one thing I do admire about Obama today is that he is sticking to his guns and, despite overwhelming opposition from the public and even the world community, is making a stand for what he believes is right.
if Ruddy keeps this up, he's going to get Heathered by NewsBusters.
Posted by Terry K. at 11:09 PM EDT