CNS's Perpetuates 'Obamaphone' Myth
Topic: CNSNews.com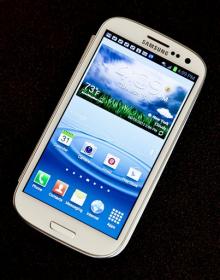 Alissa Tabirian writes in a Sept. 3 CNSNews.com article:
The real problem with the Lifeline Program that provides free cell phones – commonly known as "Obamaphones" – to low-income individuals is not that it's been abused, but that not enough low-income Latinos are using the subsidized phones, according to The League of United Latin American Citizens (LULAC).

[...]

When CNSNews asked for a comment on documented reports of fraud and abuse in the "Obamaphone" system, he replied, "From our perspective, it's not that there's too much use, it's actually too little."
But as Tabirian concedes later in her article, Obama has nothing to do with "Obamaphones":
The Federal Communications Commission's (FCC) Lifeline assistance program began in 1985 to give "a discount on phone service for qualifying low-income consumers to ensure that all Americans have the opportunities and security that phone service brings." It was expanded in 2005 to include "pre-paid wireless service plans in addition to traditional landline service."
Despite proving that Obama has nothing to do with the program in question, Tabirian persists in perpetuating the myth that this was all Obama's idea by uncritically using the term "Obamaphone."
Tabirian had a chance to tell the truth, but she decided instead to keep a lie alive.
Posted by Terry K. at 10:30 AM EDT