'The Single Dumbest Idea Ever Published'
Topic: WorldNetDaily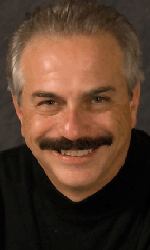 When we saw the headline "The Single Dumbest Idea Ever Published" on Joseph Farah's Sept. 6 column, we thought it was a step toward repentence.
Could he be talking about WND's Andrea Shea King claiming that Obama was sending secret signals to the Muslim Brotherhood by putting his foot on his desk? Or could he be talking about Vox Day's theory that the Aurora theater shootings were a "false-flag operation" committed by the Obama administration as a pretense for gun control?
Perhaps it could be Jerome Corsi's assertion that President Obama's ring says "There is no god except Allah" in Arabic. Or maybe it's Farah's own claim that Obama omitting "the Creator" in paraphrasing the Declaration of Independence is an "attempt at deicide."
Alas, it was none of these -- Farah has apparently exempted his own website in the search for "the single dumbest idea ever published," even it contains so many candidates for that honor. Farah devotes his column to ranting about another writer's argument that it's better for society if all children attend a public school.
Posted by Terry K. at 9:30 PM EDT