Speaking Of Frantic, Unhinged Screeds ...
Topic: CNSNews.com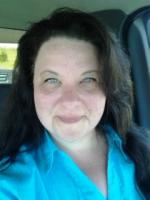 Jen Kuznicki used an Aug. 22 CNSNews.com blog post to rant against a "frantic, unhinged screed" against Mark Levin's new book. But the only frantic, unhinged screeding we see is by Kuznicki.
How bad is it? Here's what she writes about Media Matters (disclosure: my employer):
Any time that putrid organizations like Media Matters, which was originally organized to defend the abuse of women by Bill Clinton, becomes frantic and outlandishly over-the-top, you know you are headed down the right path.
Actually, Media Matters was founded in 2004, nearly four years after Clinton left office.
What was that about a frantic, unhinged screed, Jen?
Posted by Terry K. at 3:14 PM EDT