WND's Unruh Misleads on Anti-Evolution Video
Topic: WorldNetDaily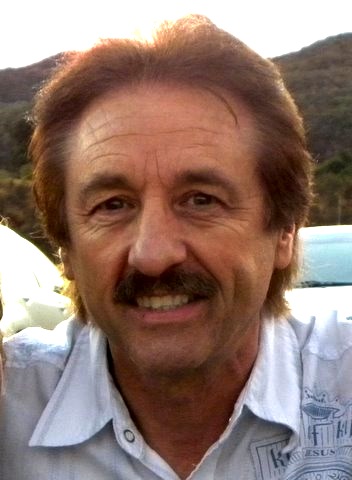 Surprisingly, Bob Unruh essentially concedes in an Aug. 10 WorldNetDaily article that that evangelist Ray Comfort misleadingly edited interviews with evolutionists in a new anti-evolution video. How so? By depicting Comfort's refusal to release unedited footage of the interviews unless some nebulous goal is reached:
"They are worried, and they've got a right to be," commented Comfort.

"'Evolution vs. God' shows that there's no evidence for Darwinian evolution – that it rests on nothing but blind faith," he said. "So they are hoping to find some 'silver bullet' in what wasn't used that will discredit the movie. They know that millions are going to end up seeing evolutionary scientists from USC and UCLA gasping like fish out of water, as they try to think of scientific evidence for Darwinian evolution."

He responded: "American Atheists, Inc. Want to see all the interview footage? Let's go on TV. Convince me with a good reason to, and I will release it."
An honest filmmaker would have released the unedited interviews with no quesitons asked, so at least we now know where Comfort lies. If Comfort is so honest, why is he playing games?
But lest anyone think Unruh has suddenly developed enough of a conscience to devote himself to fair and balanced journalism -- trust us, he hasn't -- he threw in this:
Other scientists interviewed are Peter Nonacs of UCLA and Craig Stanford of USC.

Said Nonacs: "I am one of the evolutionary biologists interviewed by Ray Comfort for his new DVD. First, Ray is a charming fellow and I greatly enjoy interacting with him. I do not expect that my words will be edited out of context or that I'll find myself somehow saying on camera that 'All of evolutionary biology is a hoax perpetuated in order to justify atheism.' In short, I expect that everything in the DVD will be an accurate reflection of my words."
Unruh apparently copied that off a website promoting Comfort's film. But he won't tell that isn't the way Nonacs feels about it now. Nonacs writes in a comment on the American Atheists Facebook page:
Hey, it's me, Peter Nonacs, - one of the stars of Ray's movie although to my great disappointment, I get about 30 seconds of air time, total. But I want to defend Ray from all the abuse being poured on his head. Ray is smart, incredibly funny, unfailingly polite and civil in person. I take him at his word that he is sincere in his beliefs. Maybe. A few years back he actually interviewed me for well over an hour. It was a ton of fun with a lot of great back and forth between us. I think if Ray released that tape, plus the entirety of the interviews he did for this movie, it would actually make for a far better argument for his point of view than what he has done. Like I said, he is smart and a very sharp debater. It is therefore mind-boggling to me that he makes these God awful products instead (oops, there I go blaspheming again. It's off to hell for me, next to Hitler, after I die!). They are so slanted with such ridiculous questions and such clearly biased editing, that they have no chance of making "converts". Thus, I have come to form a new hypothesis. Ray Comfort is a cryptic evolutionary biologist, who's plan is to take down Creationism and ID from within. He will keep making more and more absurd movies that the evolution deniers will trot forth as their best evidence - hastening their ideological death spiral to irrelevance. So, whenever Ray asks, I'll be there to help him with this effort!
Unruh also fails to mention that Comfort himself has admitted he "selectively edited" the interviews in his film, which would seem to discredit him further. As PZ Myers, one of Comfort's interview subjects, points out:
Comfort came to me asking for the evidence for evolution. The way it went is that he would a) ask for evidence, b) I would give him an example (like the research on sticklebacks or bacteria), c) Comfort would raise an irrelevant objection (they're still fish! They're still bacteria!), and d) I would explain why his objection was invalid, and how his expectations of the nature of the evidence were wrong. Somehow, though, in the movie (d) always ended up on the cutting room floor, so that he could announce in all of his promotional materials and in the movie itself that I was unable to provide any evidence for evolution.
Unruh may have the occasional spasm of honest reporting, but he's not so honest as to tell the full truth. That's not what WND is paying him to do.
Posted by Terry K. at 10:04 PM EDT