Obama Derangement Syndrome, Larry Klayman Edition
Topic: WorldNetDaily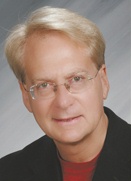 The fact that Larry Klayman titled his Aug. 12 WorldNetDaily column "Obama's Mein Kampf" suggests that the level of Obama derangement contained within would reach toxic levels. And boy, does he deliver, with a side trip to "Clinton death list" nonsense:
Having been caught with his hand in the NSA cookie jar, the "spymaster in chief," Barack Hussein Obama, shamelessly and deceitfully used his press conference of last Friday to effectively appear to embrace the so-called leaks of whistleblower Edward Snowden – who he obviously would like to see disappear – and conjure up what is not only an opportunistic but also a faux review of the spook agency's surveillance on over 300 million Americans.

And, after having committed a number of "phony scandals" from Fast and Furious, to Benghazi-gate, to Navy SEAL-gate, to IRS-gate, to Birth Certificate/Eligibility-gate, to now NSA-gate, all of a sudden the neo-national socialist Führer develops a newfound appreciation for the rule of law and respect for our Constitution. How convenient given the boiling caldron of criticism, even from some elements of the left, that Obama now finds himself. In effect, Obama's subterfuge is nothing more than a clever ruse, taking a page from Hitler prior to his rise to power, to fool the citizenry that it is safe at the hands of his corrupt administration.

[...]

Indeed, during the Clinton years, while Bill and Hillary vociferously disclaimed any role in the deaths of more than 80 key witnesses and others with some involvement in their myriad of scandals, they were happy to have their henchmen leave a list of these dead persons on the office chairs of inconveniently "alive" witnesses like Linda Tripp and other White House whistleblowers, who had the goods on their various crimes. On a smaller scale than Obama's unbridled massive abuse of government power, this was a not-too-subtle attempt to intimidate and silence them from spilling the beans and providing evidence to send the Clintons to prison, which is where they belong. Outrageously, today, 13 years since the Clintons left the White House, we, the more than 300 million Americans whose confidential communications have been violated by this Muslim megalomaniac, are now the hands-on witnesses of Obama's attempt to rule and transform the nation as he alone sees fit – by fear. And, we, the American people, are in danger.

[...]

In this regard, perhaps it was Obama's bigoted remarks after the George Zimmerman trial – where he effectively rejected the jury's verdict of not guilty with a statement that he could have been Trayvon Martin 35 years ago – that truly unmasked his hateful intentions to make "whitey" and the others pay back "his people" for prior discrimination. And, indeed, this is what is at the heart of NSA-gate; a means to keep whitey and whitey's allies down as Obama dismantles and deconstructs the nation by having them pay their "fair share" in reparations.

Given these stakes and Obama's master plan, it is no wonder that the privacy and intimate communications of all of us are now in government hands. Obama and his comrades have made it clear that if we object to and fight against his agenda, we will then pay the price, no matter what disingenuous and deceptive propaganda he attempts to spew to the contrary to lull us again into submission.
With all of the Obama derangement Klayman has spewed over the years, it's a wonder all that bile hasn't killed him yet. Fortunately, between his undisguised hate and his incompetent lawyering, most sentient beings not connected with WND don't take him seriously.
Posted by Terry K. at 8:18 AM EDT