Bozell Almost Admits Conservative Papers Don't Make Money
Topic: Media Research Center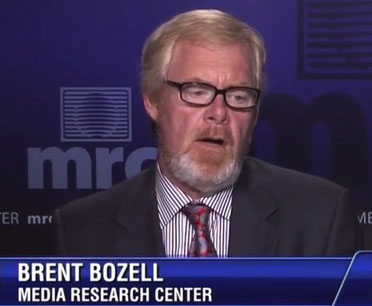 Brent Bozell writes in his Aug. 9 column of the Washington Post's sale to Amazon.com's Jeff Bezos:
Obviously, many expect (or just hope and pray) that Bezos can find a way to make newspapers profitable again. That might explain why the Post Company's stock jumped almost $25 a share. But if Bezos can't manage that, he'll get credit as a pro-journalism philanthropist. After all, the other Washington newspapers, the Times and more recently the Examiner, have been labors of love, not money.
That may be the closest Bozell has come to admitting that conservative newspapers don't make money. But notice a key omission: Bozell never describes the Times and Examiner as conservative.
Which makes Bozell's suggestion that the Post was losing money because it's a part of the dreaded "liberal media" utterly disingenous. Unlike the Post, which was profitable until the digital revolution and overall newspaper industry downturn, the Times and Examiner have never made money. So by Bozell's reasoning, doesn't that mean those papers' conservative message is responsible for them being money pits?
Of course, it doesn't work that way in Bozell's world -- anything that goes wrong in the "liberal media" is always the fault of ideology, even when there are more obvious and logical explanations.
Posted by Terry K. at 12:08 PM EDT