WND's Unruh Parrots Right-Wing Attacks
Topic: WorldNetDaily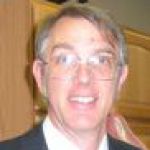 Bob Unruh does a fine job of stenography in an Aug. 7 WorldNetDaily article:
House Republicans suspect election officials joined with the Internal Revenue Service in a strategy that curbed the effectiveness of conservative organizations in the 2012 election.

The allegations were revealed in a letter from the House Committee on Oversight and Government Report, which has been holding hearings and seeking evidence about the extent of the IRS targeting of conservative and Christian organizations.

[...]

It cites as an example a Feb. 3, 2009, email from William Powers, an FEC official in the Office of the General Counsel, to Lois Lerner, then-director of the IRS Exempt Organizations Division, seeking information about the American Issues Project and the American Future Fund.

Powers asked about the status of the groups' applications for tax-exempt status and the IRS review process. He referenced prior conversations with Lerner regarding American Future Fund.
Since Uhruh is serving as a right-wing stenography, you won't learn that the IRS has denied that any confidential information was exchanged or -- more importantly -- House Republicans have provided no evidence of confidential information being exchanged.
And Unruh is certainly not going to tell you that he's offering nothing but a suggestion of wrongdoing from selectively leaked emails from partisan sources that don't actually establish any malfeasance.
Posted by Terry K. at 9:36 AM EDT