Race-Baiting WND Headline of the Day
Topic: WorldNetDaily
WorldNetDaily sure loves its race-baiting headlines.
The latest is from an unbylined Aug. 5 article about a school bus fight. WND started off with "Blacks pummel white child on bus":

Then, the WND editors apparently decided that was too subtle, so the headline sprouted the word "Vicious":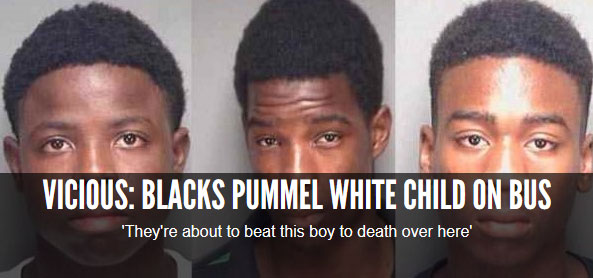 Making sure all blacks are depicted as vicious thugs is
how
WND
rolls
.
Posted by Terry K. at 7:28 PM EDT
Updated: Tuesday, August 6, 2013 7:37 PM EDT