CNS' Fred Lucas Moves to The Blaze
Topic: CNSNews.com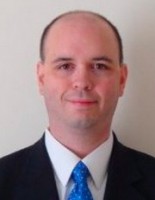 CNSNews.com reporter Fred Lucas has joined Glenn Beck's The Blaze as its White House correspondent.
To get an idea of what The Blaze will be getting, here's a quick look back at some of Lucas' ideologically skewed reporting for CNS:
Misleading about an Obama judicial nominee.
Attempting to manufacture an IRS controversy.
Dishonestly reporting on alleged pay disparities by gender in the Obama White House.
Arguing that spending federal money on LGBT issues is a waste.
Trying and failing to manufacture another Obama White House controversy.
Giving President Bush credit for killing Saddam Hussein, and not blaming him for the thousands of troop deaths in Iraq.
Putting words in Obama's mouth.
Was three weeks late to a story about Bill Clinton and still managed to get key facts wrong.
Cleaned up after Mitt Romney.
Presumably, such biased, ideologically motivated work was what The Blaze is looking for in a White House correspondent, because that's what it's getting.
Posted by Terry K. at 12:00 PM EDT