Yes, David Kupelian Knows A Lot About Lying
Topic: WorldNetDaily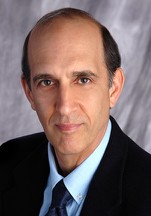 David Kupelian begins his July 28 WorldNetDaily column by declaring, "I thought I knew a lot about lying."
Why, yes, he does. As we've documented, Kupelian has used his position as WND managing editor to peddle myths, bias, and outright lies about President Obama and related subjects.
But, sadly, Kupelian wasn't making the kind of confession he needed to in order to properly repent for his sins (just like his boss, Joseph Farah). Rather, he's shilling for WND's new book by former Soviet Bloc intelligence official Ion Mihai Pacepa (another WND-linked writer who, like Reza Kahlili, does not make public appearances unaltered).In desperately trying to link Pacepa to Obama, Kupelian trots out his usual hateful smears:
First, forgive the unpleasant reminder, but in an era when the gravest threats to America emanate from two malevolent, expansionist ideologies – Marxism and Shariah Islam – we have twice elected a president in thrall to both. And the cowardly and craven news media made it happen. Moreover, government is broken, our culture is in the toilet, family breakdown is rampant, drug dependency (illegal and legal) are the new normal and God is increasingly being shut out of our society. You get the picture.

As we try to comprehend how America could possibly have sunk so low so quickly (remember, just 25 years ago Reagan was president and it was "morning in America"), along comes Ion Mihai Pacepa to once again expose the secret super-lies of sociopathic leaders and to shine his unique light into the oncoming darkness.
Of course, Kupelian is something of a sociopath as well. What other kind of person who seek to so desperately try and personally destroy a president and pretend it's "journalism"?
Posted by Terry K. at 12:10 AM EDT